Brixen – your holiday destination in the Alps
Hiking? Of course. And so much more.
We could tell you so much about Brixen. Including everything you can do there. But we won't (at least, not here). It's better that you experience Brixen for yourself. We've thought about what a first day in our city might look like. For leisurely indulgers and ambitious adventurers. We realised: Brixen has the perfect option for everyone. Just like Adler.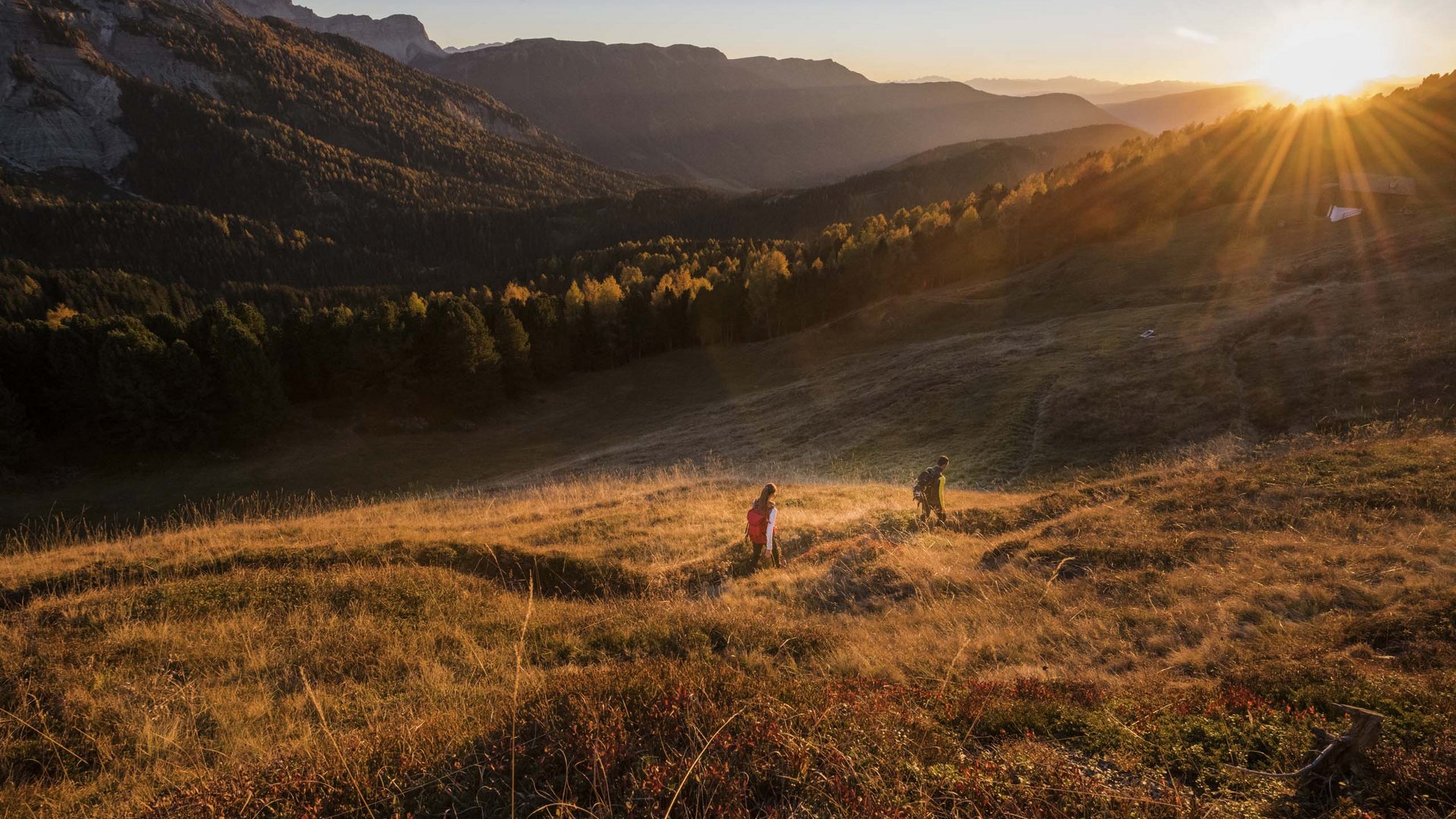 Your first day in Brixen – taking it easy
9 a.m.: breakfast at Adler
10 a.m.: stroll through the old town and visit the cathedral, the cloister, and Hofburg palace
1 p.m.: short rest in your room at the heart of the compact city
3 p.m.: stroll through the galleries and boutiques of the old town
4 p.m.: take a break and enjoy an ice cream in the cathedral square
5 p.m.: let your tired legs unwind in Adler spa
7 p.m.: aperitif in the Tagesbar
8 p.m.: dinner at Vitis
Midnight: snuggle up under the covers in your room at Adler
Your first day in Brixen – pure action!
8 a.m.: a jog from the hotel, along the Isarco/Eisack river
9 a.m.: breakfast at Adler
10 a.m.: ride your bike to the valley station of Plose cable car
11 a.m.: hike on Plose with a refreshment stop at one of the huts
4 p.m.: return to the hotel
5 p.m.: spa indulgence to unwind tired muscles
7 p.m.: aperitif in the Vitis garden
8 p.m.: dinner at Finsterwirt
Midnight: snuggle up under the covers in your room at Adler