Adler – THE hotel in Brixen with pool
Not just any old pool. THE pool.
Adler is a hotel in Brixen with pool. We could write line after line to describe it to you. To capture the feeling that will come over you there. To put the view into words. But nothing is more powerful than your imagination. Until you experience the most wonderful pool in Brixen for yourself.
Let us paint a quick picture.
On the roof.
Above you: the stars, moon, sun.
Around you: the warm water.
At the heart of the city.
Right by the river.
Where the heart of the Alps beats.
At Adler in Brixen.
The most beautiful view from Adler?
From the rooftop pool towards the cathedral towers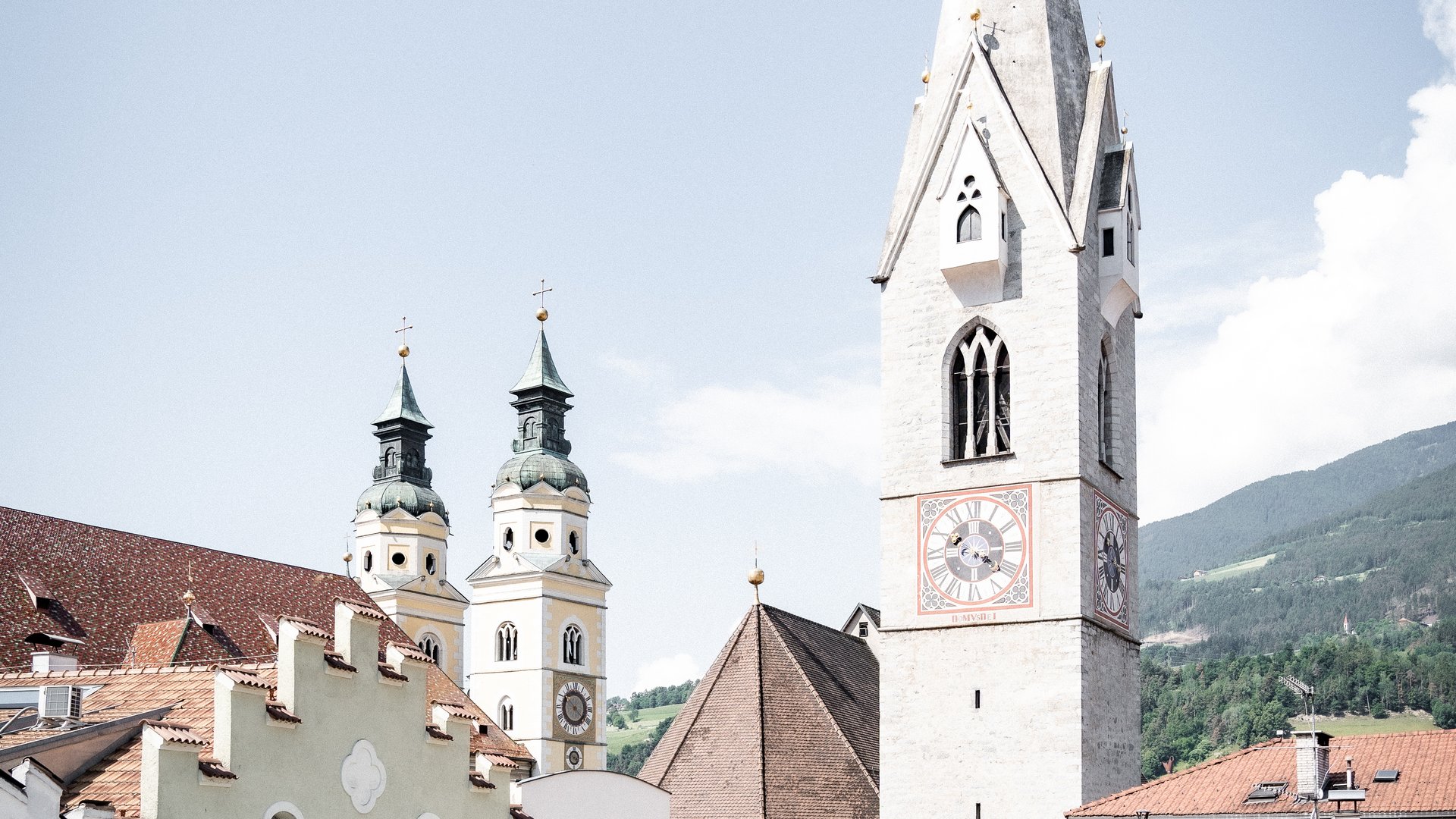 Feel the energy of water at our wellness hotel with panoramic pool
It's revitalising. And yet also calming. Listen to its soothing splash and gaze at its relaxing shades of blue. It's no wonder that water is considered the elixir of life.
In Adler's rooftop pool, you can immerse your body and all your senses in the refreshing element. So that your mind can unwind and your thoughts can drift.
Adler – your hotel in Brixen with pool.
Rooftop pool opening times: 6 a.m. to 9 p.m.
The Adler experience – your hotel with outdoor pool
Of course, there's more to life than spas and pools. You also need delicious food, varied activities, and thrilling sports.
In the Adler gourmet restaurants in South Tyrol – both right here in Brixen – you'll eat like a prince (a prince-bishop, to be precise). What's more, the choice of activities on your holiday in Brixen, South Tyrol makes all your wishes come true.
Luxury spa: yes, please.
Exquisite cuisine: of course.
Exciting activities: goes without saying.
All that's missing now is: your booking at our hotel with outdoor pool.
Let your Adler getaway begin!
Relax in your hotel in Brixen with pool. Rooftop pool, of course.
The life in us is like the water in the river.