Your no. 1 restaurant in Valle Isarco/Eisacktal:
tempting indulgence
Dine, feast, and indulge at Finsterwirt
Since 1870, Finsterwirt at the heart of the old town has been the go-to place in Brixen for delicious cuisine of the finest quality. Christoph Mayr represents the 6th generation responsible for the success of Finsterwirt.
The chefs at Finsterwirt create exquisite delicacies using regional ingredients, while the service team around Christoph Mayr will grant your every (culinary) wish.
Indulge your senses and treat yourself to a little timeout. Whether in the historic "Stube" parlours and dining rooms or on the cosy terrace, everyone will find their favourite spot at Finsterwirt.
Kitchen: 11.45 a.m. to 2 p.m. and 6.45 p.m. to 9 p.m.
Closed: Sundays and Mondays (except public holidays)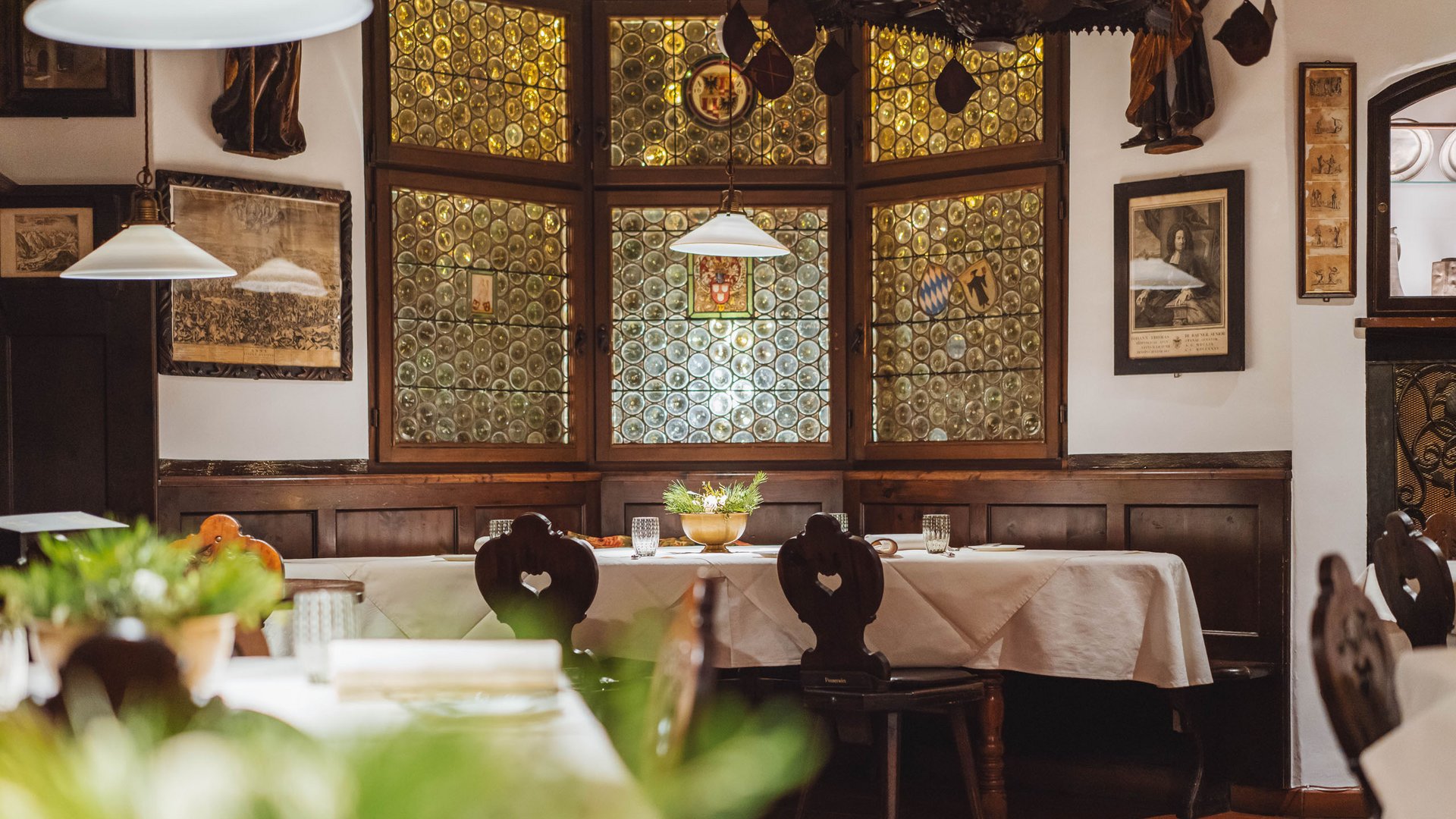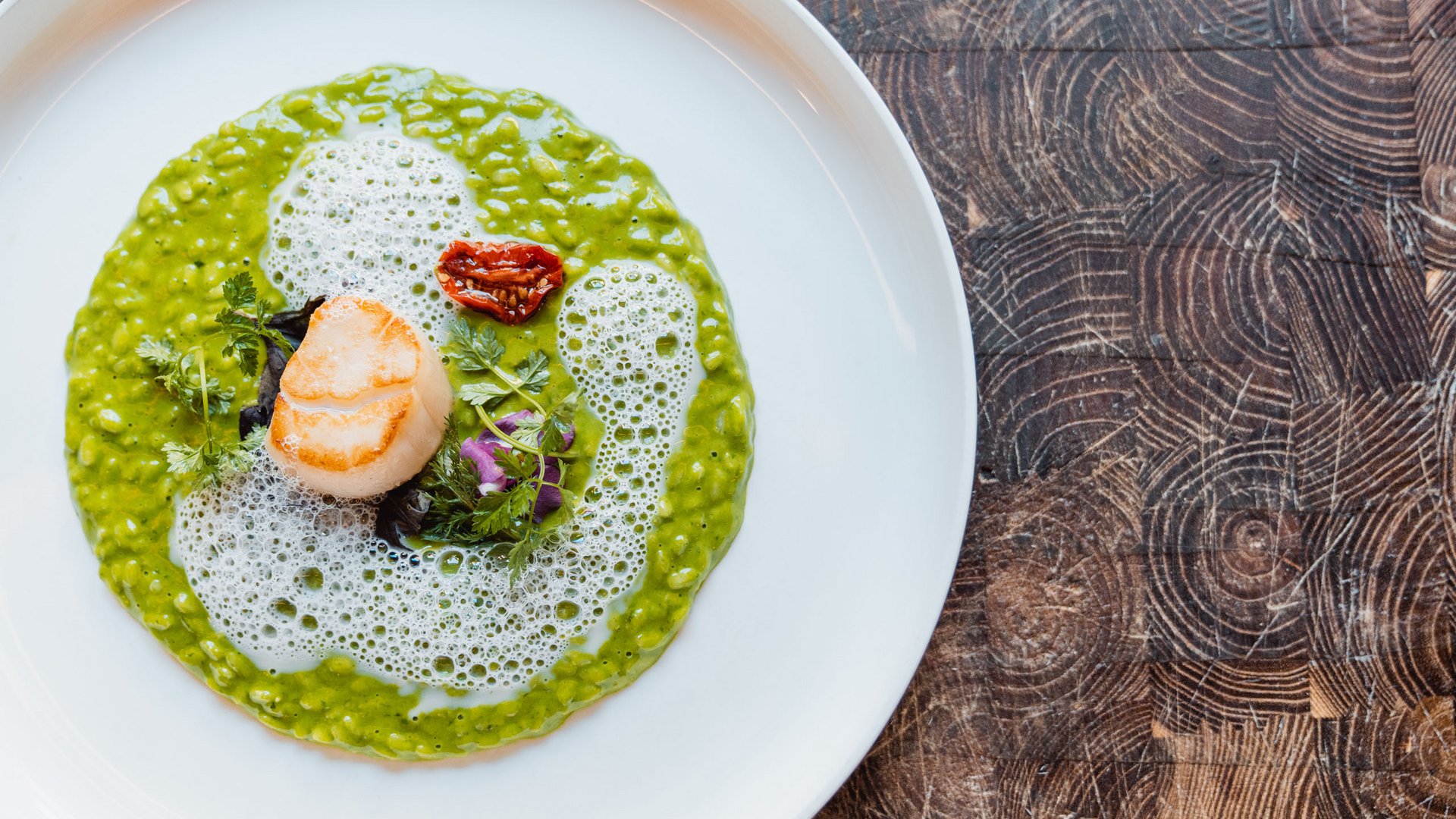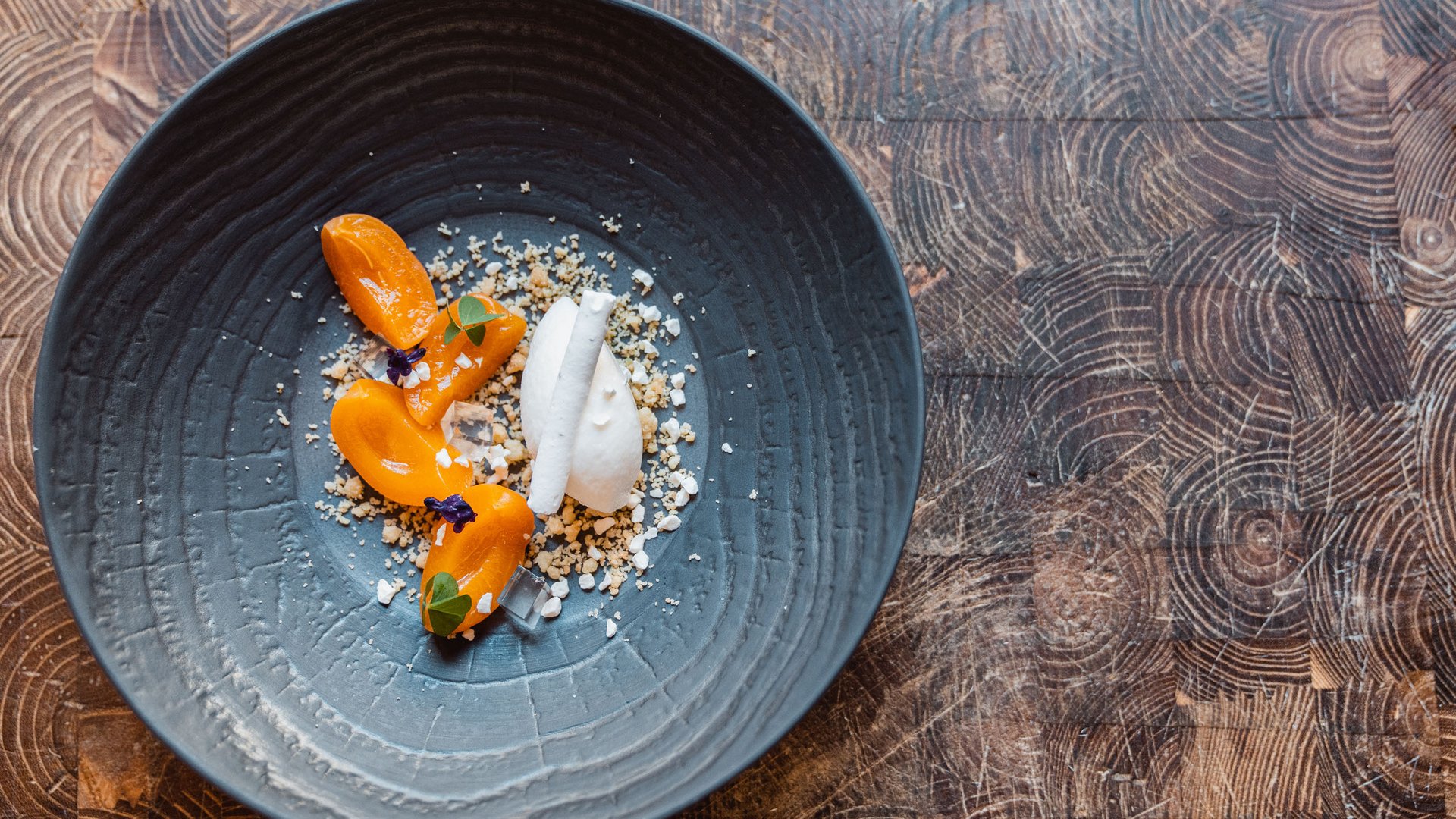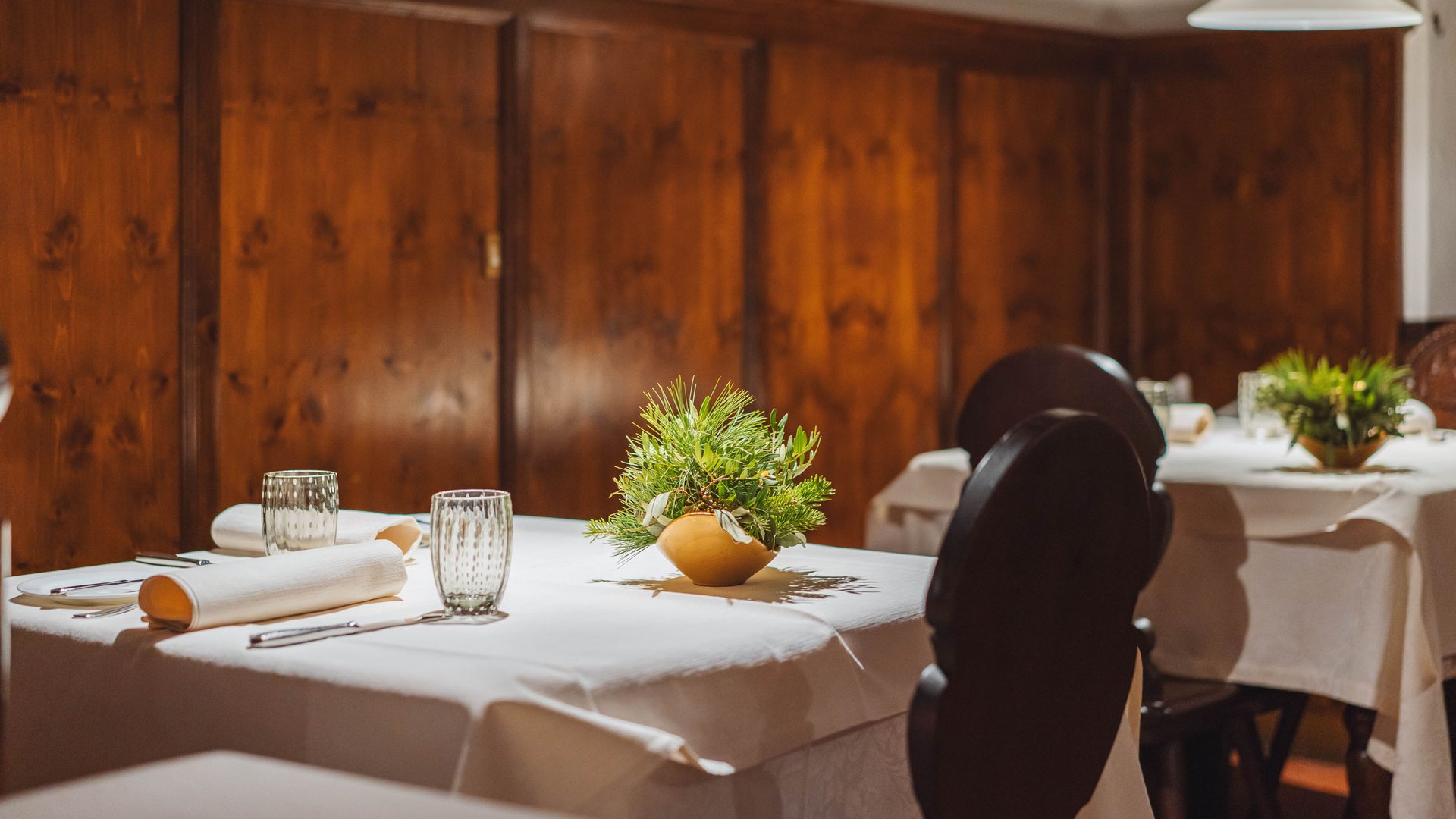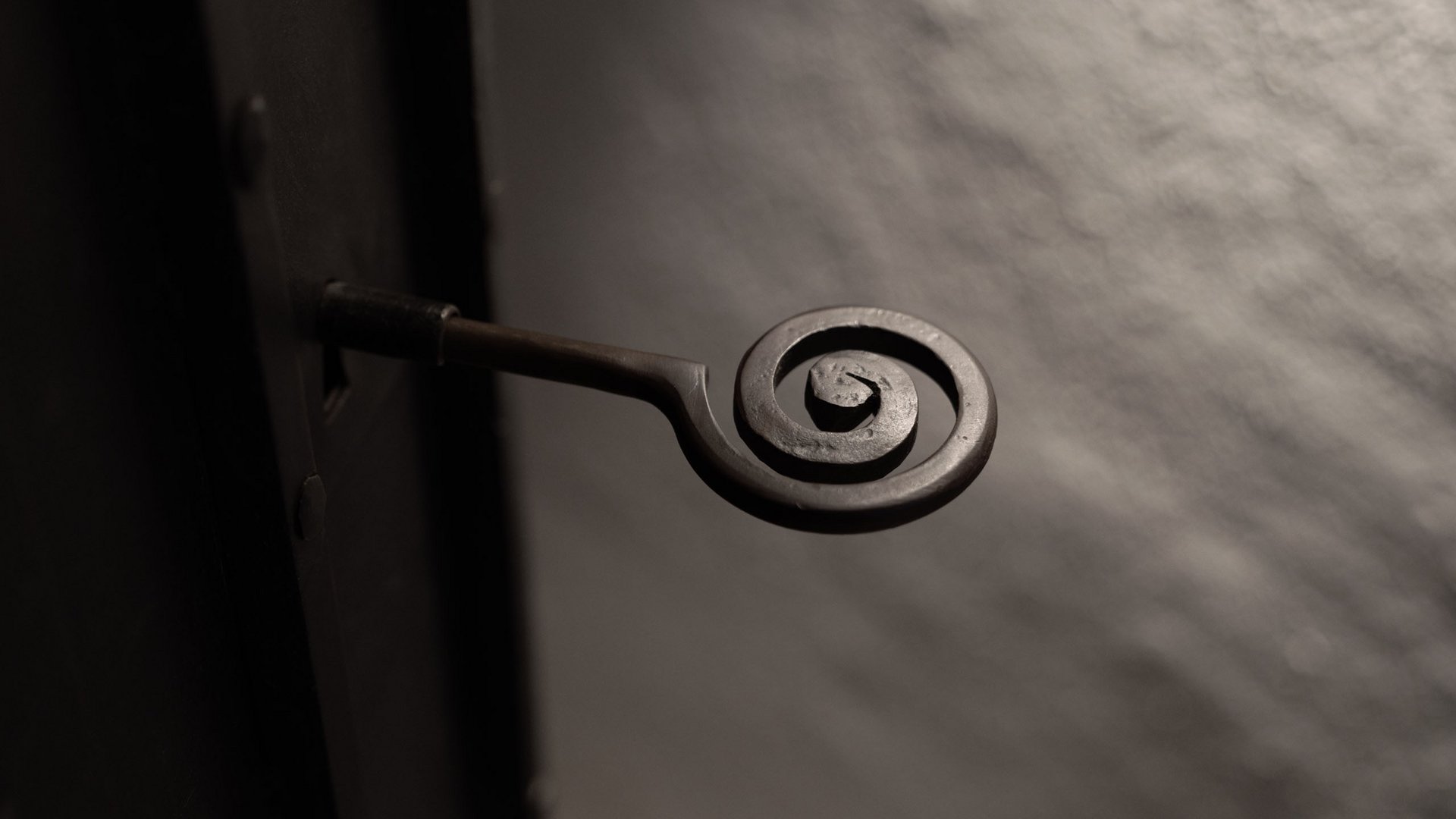 A delight for connoisseurs
Of the restaurants in Valle Isarco/Eisacktal, Finsterwirt is a real treasure. And that's partly down to its well-stocked wine cellar. More than 400 Italian and international wines are stored here, just waiting for you to sample them.
Divine cuisine in South Tyrol! The first-class products, prepared by masterful hands and seasoned with a good pinch of creativity, delight guests from near and far. Fancy a peek at the menu? Here you go.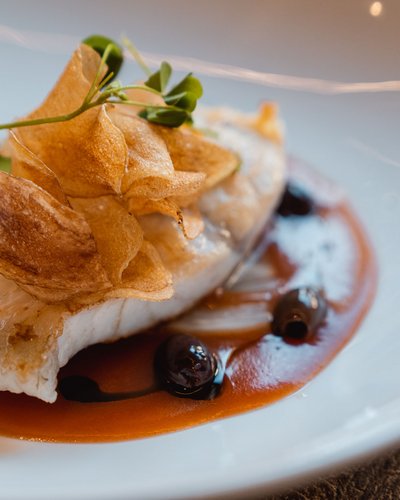 Everything has its season.
Each season is full of flavour in South Tyrolean kitchens. Crisp asparagus in spring, juicy tomatoes in summer, the best of Val di Funes/Villnöss Brillenschaf lamb in autumn, or chestnut soup in winter – it's always a good time to visit Brixen. Discover the Finsterwirt specials and enjoy the best ingredients when they're in season. How? Our newsletter will keep you up to date with our culinary news!
Where's it from?
Preferably from South Tyrol.
Regional producers supply us with top-quality products from the surrounding area. Here's just a small selection!
Ancient and special vegetable varieties and herbs: Aspingerhof in Barbian, Harald Gasser
Val di Funes/Villnöss Brillenschaf lamb: Furchetta in Val di Funes/Villnöss
"Graues Geisler" beef: Val di Funes/Villnöss
South Tyrolean cheese: Degust
Valle Isarco/Eisacktal wine from the wine growers in the area
There is no love sincerer than the love of food.